EgoSecure at the CeBIT 2015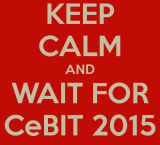 On March 16th it 's time again! The CeBIT 2015 in Hanover opens its doors. Anyone interested in IT security – and that should include all IT professionals – will be glad to not having to look for the security industry in the back hall. According to the steadily increasing value of IT security places, you can now the security manufacturers in the main exhibition hall no. 6.
Of course, we are taking part as well. After all, "Security Made in Germany" is demanded more than ever – also internationally.
Visit us in Hall 6 booth B17.
The next generation of security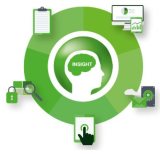 A visit of EgoSecure is definitely worthwhile, because we present nothing less than the next generation of data security. Our new solution first transparently determines your actual need for protection and puts this need in the center of your own individual solution. Want to know what it looks like exactly? Well, then visit us in Hall 6 booth B17. We offer free ticktes to visitors of our booth as well.
New solutions by EgoSecure
Of course, our flexible and modular system offers data security for companies in all industries and of all sizes. But in certain sectors we were able to attract a large number of customers, so that we developed a specific industry expertise.
These skills we used to in order to develop some sector specific solutions that are tailored to the respective needs of these industries. If your organization is situated in the fields of municipal administration, health-care or are you an energy provider you should have a look at the following solutions:
EgoSecure Citizen Data
EgoSecure Health – Care Data
EgoSecure Energy Data
Further information concerning our industry solutions you can find here.
Want to see the solutions ? – Then visit us in Hall 6 booth B17. More information and a registration form can be found at this link.
Egon´s world
At this point we would like to introduce a new section in our future newsletters. Our porcupine Egon has won much sympathy since its "birth" 2012. Although children and teenagers are not very interested in data security, they all think Egon is cute.
The 16-year old drawing talent Franzi, therefore has made a comic version of ​​our Egon and we appreciate it so much, that we will publish these comics in our communication media.
In Egon's World, Egon will advice on data security and help the poor IT security managers to solve his problems in a humorous way.But be aware – the data vampire is insatiable and is already thinking about the next vulgarity…